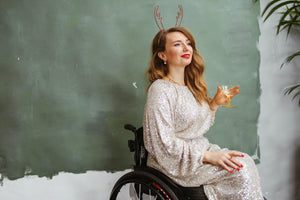 by Courtney Inman
🎄 Discover Joyful Mobility This Christmas with Wheelchair Liberty! 🎁
Welcome to the festive season at Wheelchair Liberty, where we've crafted "The Only Mobility Christmas Buyer's Guide You Need" to make your holiday shopping merry and stress-free. Whether you're seeking the perfect gift for a loved one or enhancing your own mobility experience, our curated list of top products has you covered.
Explore a world of accessibility with our featured products, including user-friendly stairs, world-leading ramp systems, fully adjustable wheelchairs, and much more. Each item is carefully selected to bring comfort, convenience, and joy to your holiday season.
And that's not all – we're spreading the holiday cheer with an exclusive Christmas discount! Enjoy an extra $100 off on your purchase using the code XMAS2023 at checkout. This heartwarming offer is our way of saying thank you for choosing Wheelchair Liberty for your mobility needs.
Ready to embark on a journey of enhanced mobility and festive joy? Let's make this Christmas a celebration of accessibility and independence. Read on, explore our top products, and don't miss out on our special Christmas discount. The magic of mobility awaits you!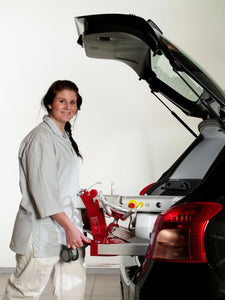 by Courtney Inman
Use our guide to compare the pros and cons of all of the top portable patient lifts on the market today in 2023.